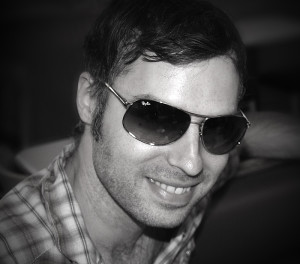 I am an Associate Creative Director in advertising. In my time, I have enjoyed working in some of London's and America's top advertising agencies, with some of the most respected and renowned creative thinkers in the industry. I am accomplished in both words and pictures, working as an Art Director with Mark Reddy at BBH, and as a Copywriter with Tim Delaney and Nigel Roberts.
St Lukes (2000-2004) Art Director
CHI&Partners (2004-2007) Senior Art Director
BBH (2007-2009) Senior Art Director
Karmarama (2009-2010) Senior Copywriter
Leagas Delaney (2010-2014) Senior Copywriter/Creative Director
FCB Global (2014-2015) Creative Director
Muhtayzik Hoffer (2015-present) Associate Creative Director
My work has been recognised at major award ceremonies including Cannes, Creative Circle, COOH, the Webbys, AOP, and the Aerial Awards. It has also been featured on news channels and TV shows around the world.
Outside work, I run two successful design companies:-
Roadkill Toys - where I created and produced a range of counterculture plush toys.
Guandong Enterprises Ltd - where I launched an alternative mug for the royal wedding and the diamond jubilee.
Both ideas became world-renowned and created a huge buzz in the media.
Roderick Fenske, Creative Director, St Lukes:

"I have known Adam for nearly 14 years now. He has always surprised and delighted me with his very distinctive and often times hilarious creative work. He is a unique individual in this business in that he is incredibly kind and seems devoid of any ego. He comes up with these amazing ideas but never really flaunts them. Indeed, he lets his work speak for itself. Refreshing. And you couldn't meet a nicer more hard-working guy. A true creative talent in every sense. I could not recommend anyone more highly than Adam."

Nigel Roberts, ECD, Leagas Delaney:

"It was a pleasure to work with Adam. During that time, he produced a raft of great ideas. The ones that saw the light of day were amongst the best work that Leagas Delaney produced. Adam is a great creative thinker, always finding ways to stretch the boundaries. Which is why he would be an asset to any agency's creative department."

Tim Delaney, CCO, Leagas Delaney:

"Adam possesses an engaging personality underpinned by a very keen intelligence. He is able to work across all channels with absolute ease, producing a great wealth of highly original and effective ideas. He is inventive beyond the realms of advertising- ask about his Royal Wedding Mugs- and he is always prepared to go the extra mile. All in all, a responsible and uniquely talented addition to even the very best creative department."

Sarah Craig, Vice President, Warner Bros:

"Adam is clearly highly accomplished in his field in addition he is personable, intuitive and above all collaborative. Our brief was layered with the complexities of multi-industry stakeholders. Adam's response was simple and delivered our challenging objective."

Mark Denton, CCO, TBWA:

"Adam was not only a pleasure to work alongside but I was also impressed with his keen creative brain. He's both an innovator and a great collaborator; diplomatic, but at the same time he never loses sight of the big idea. I'd whole-heartedly recommend Adam to anyone who needs enthusiastic and muscular creative support."

Todd Durston, Creative Director, FCB:

"Adam is that guy that always presents an idea and you think, "crap! I wish i came up with that." He's got a great ability to look at things from a different angle, yet keep it relatable. (writing this reminds me of his LinkedOut idea. ask him about it.) At first I blamed his success on his English accent, but i've come to admit that he really is a creative powerhouse, however his voice may sound. He's tireless and collaborative and really great to work with."